Triple-choc Protein Brownie

Triple Chocolate Protein Brownie With Peanut Butter Frosting
10 serves, 12.5 grams of protein per-serve
This amazing Brownie is packed with sugar-free protein chocolate from VitaWerx and topped with Pics Peanut Butter Frosting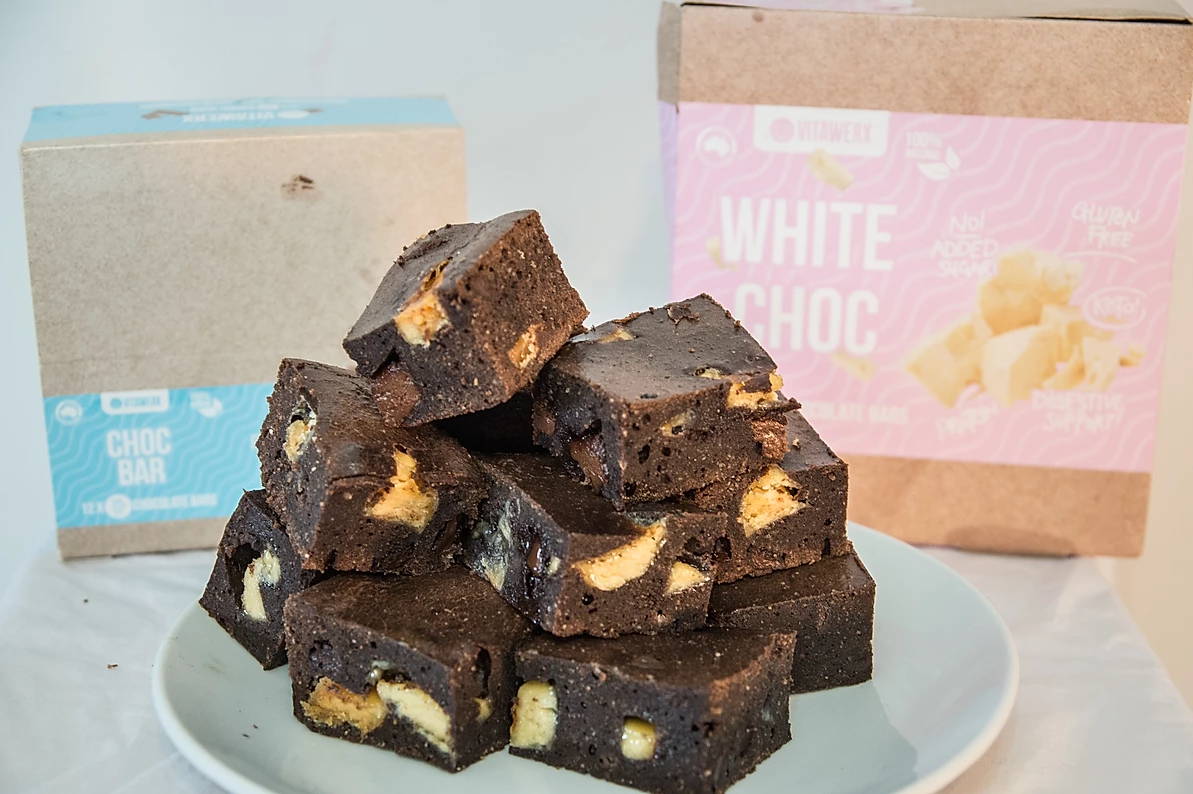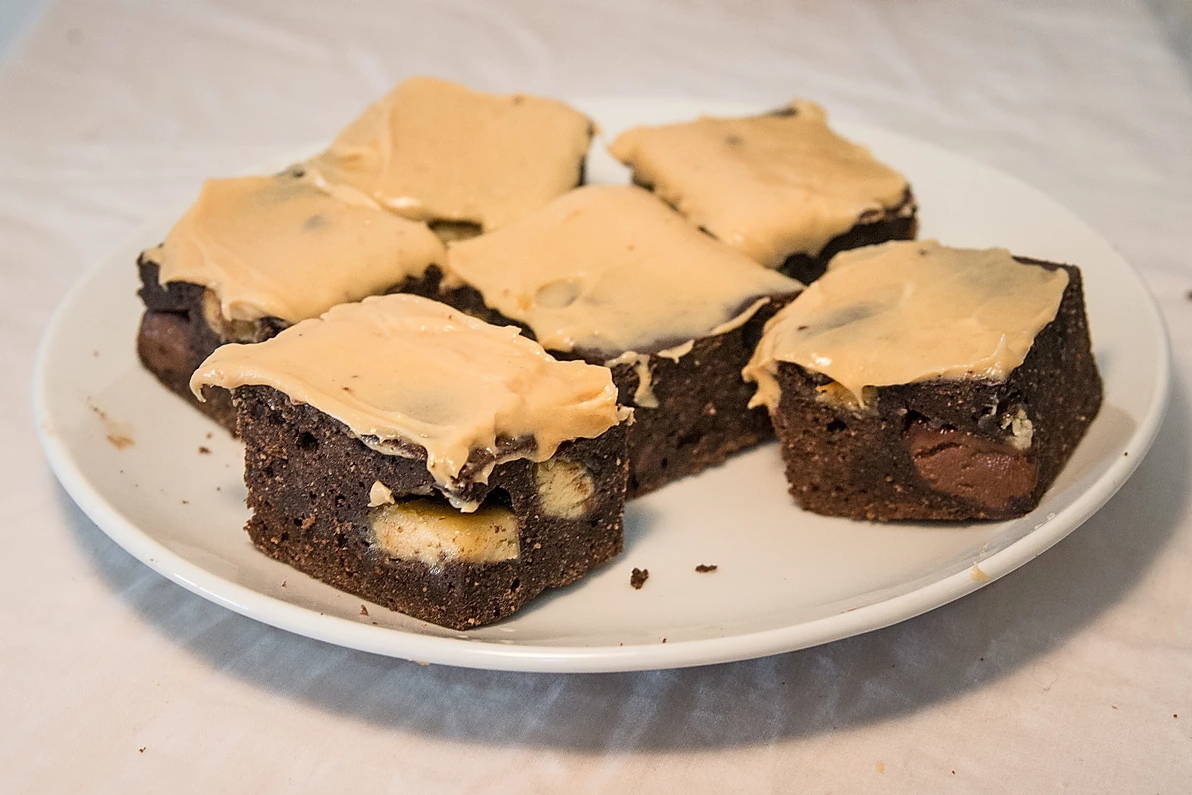 Ingredients
Brownie Ingredients:
Brownie Direction:
Pre-heat oven to 160 C

Mix all ingredients (excluding the Vitawerx Chocolate) together in a large bowl. Once mixture is combined break the chocolate VitaWerx into pieces (I like to keep them in large pieces) and fold into the mixture.

Pour into a oven tray lined with baking paper and bake for 20 min. Turn half way to ensure even baking. Test the brownie in the oven with a cake poker or knife and pull it out when the middle is mostly cooked and very little sticks to the poker.

Frosting Directions

add lite cream cheese and natvia sweetener together and mix well. Then fold in Pics peanut butter until just combined.

Spread over cooled brownie and cut into slices.

Brownie can be stored in the fridge or freezer.
share this recipe with your friends!