Protein Caramel Magnum
Home-made Protein Caramel Magnum! With all the ingredients you need + step by step instructions on how to make it yourself.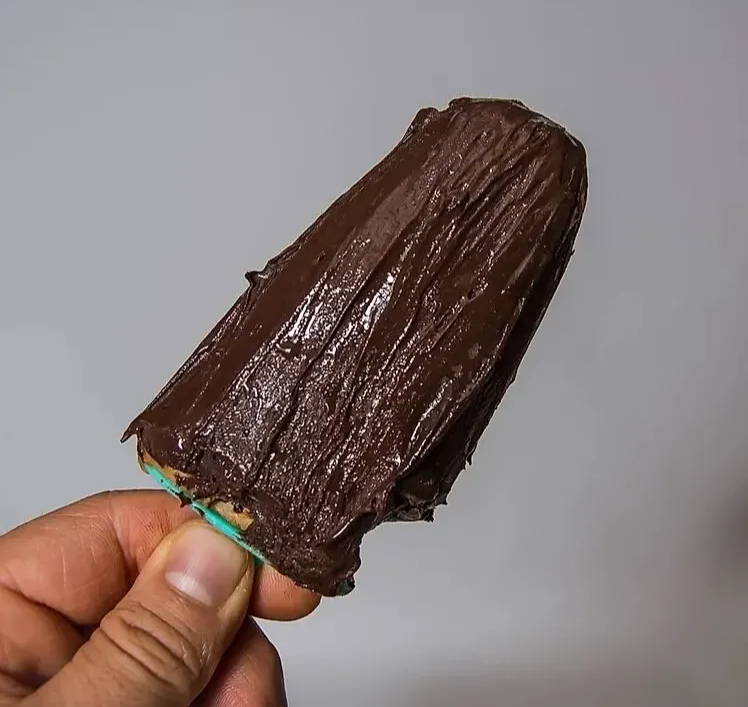 Ingredients
Ice Cream:
1 tray of Almond milk ice cubes (or normal ice cubes)
2 Scoops Musclepharm Protein (Chocolate)
3-4 tbsp. sugar-free maple syrup
1 1/2 tsp cocoa

1 tsp guar gum
Caramel:
1/2 cup of peanut butter

1/2 cup Queen maple syrup
Chocolate Coating:
1 packet of sugar free chocolate
Ice cream Directions:
Now this is important... in a blender or food processor crush the ice to a fine powder. You want it as fine as possible otherwise you'll get chunks of ice in your ice cream.
Now comes the easy part, just add all other ingredients and blend or mix together for 3-4min.
If the ice cream is too runny then add a little more guar gum. Or if it's too thick add more liquid.
For a creamier ice cream freeze for 30min, then churn (mix) repeat this twice.
Scoop the ice cream into the ice block containers and freeze.
Caramel Directions:
Mix ingredients together. Heat in a microwave for 30 sec, mix again then heat for another 10-15 sec, mix well. Let it cool to room temp.
Take the ice blocks out of the container and scoop the caramel into the now empty ice block containers.
Then firmly push the ice creams back into the containers with the caramel. Some caramel will spill out but you will get a good layer around the ice cream.

Freeze for at least 2 hours.
Tempered CHOCOLATE Directions:
Heat 2/3 of the pack for 50 sec.

Pour the rest into the heated chocolate and stir. Do not heat again for any more than 5 sec. This is a quick way to temper chocolate and will mean it won't melt at room temp.

Let the chocolate cool for a bit before pouring over the ice blocks. Put the chocolate covered ice blocks back into the freezer standing up between the freezer rails
Recipe Credit: Chris Brine
share this recipe with your friends!