Protein Bounty Bar Recipe
Protein Bounty Bars that are packed with protein!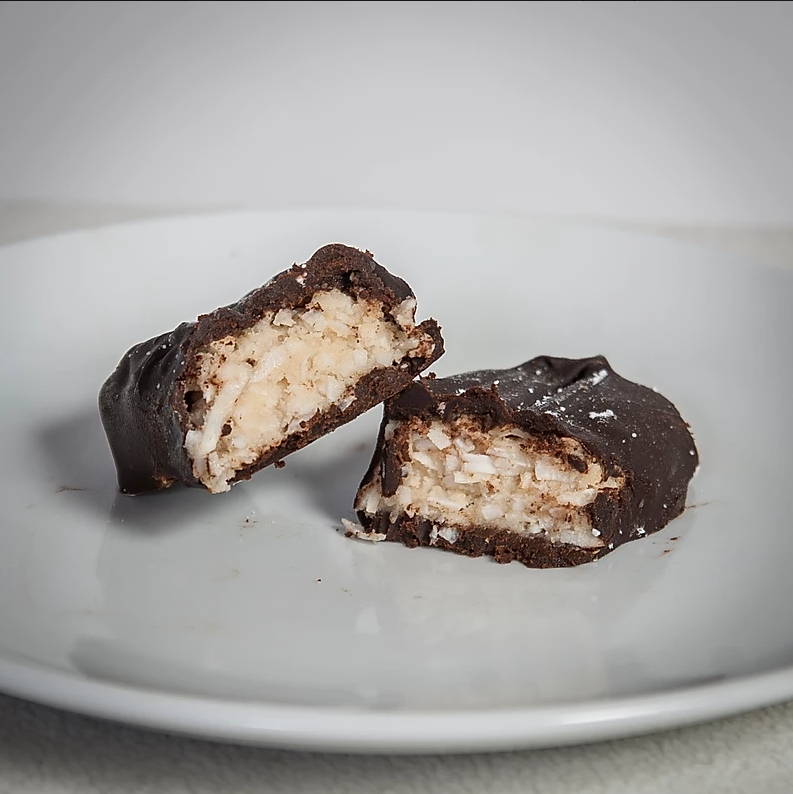 Ingredients
Ingredients
1 cup unsweetened shredded coconut
3 tbsp coconut flour
3 scoops vanilla protein powder
1/4 cup coconut oil, melted
1/4 cup liquid sweetener (I used maple syrup sugarfree)
1/4 cup milk of choice (I used almond)
*1 cup chocolate chips *
Direction:
Line a large chopping board or plate with baking paper and set aside.

In a large mixing bowl, add your unshredded coconut, coconut flour, and protein powder and mix well. Add your coconut oil and sticky sweetener of choice and mix very well.

Using a tablespoon, add milk of choice to the coconut protein mixture until a thick batter is formed. Using your hands, form into 12 small or 6 large bars and place on the lined plate. Place the plate in the freezer for 30 minutes, or until firm.

Once the coconut protein mixture is firm, start preparing your chocolate. Depending on how thick you want it, melt your chocolate chips/baking chocolate of choice and using two forks, dip each bar into the chocolate until completely coated and replace on the parchment paper.

Place in the refrigerator until the chocolate has firmed up.
share this recipe with your friends!