Cotton Candy Cocktail
C4 Carbonated Cotton Candy Cocktail!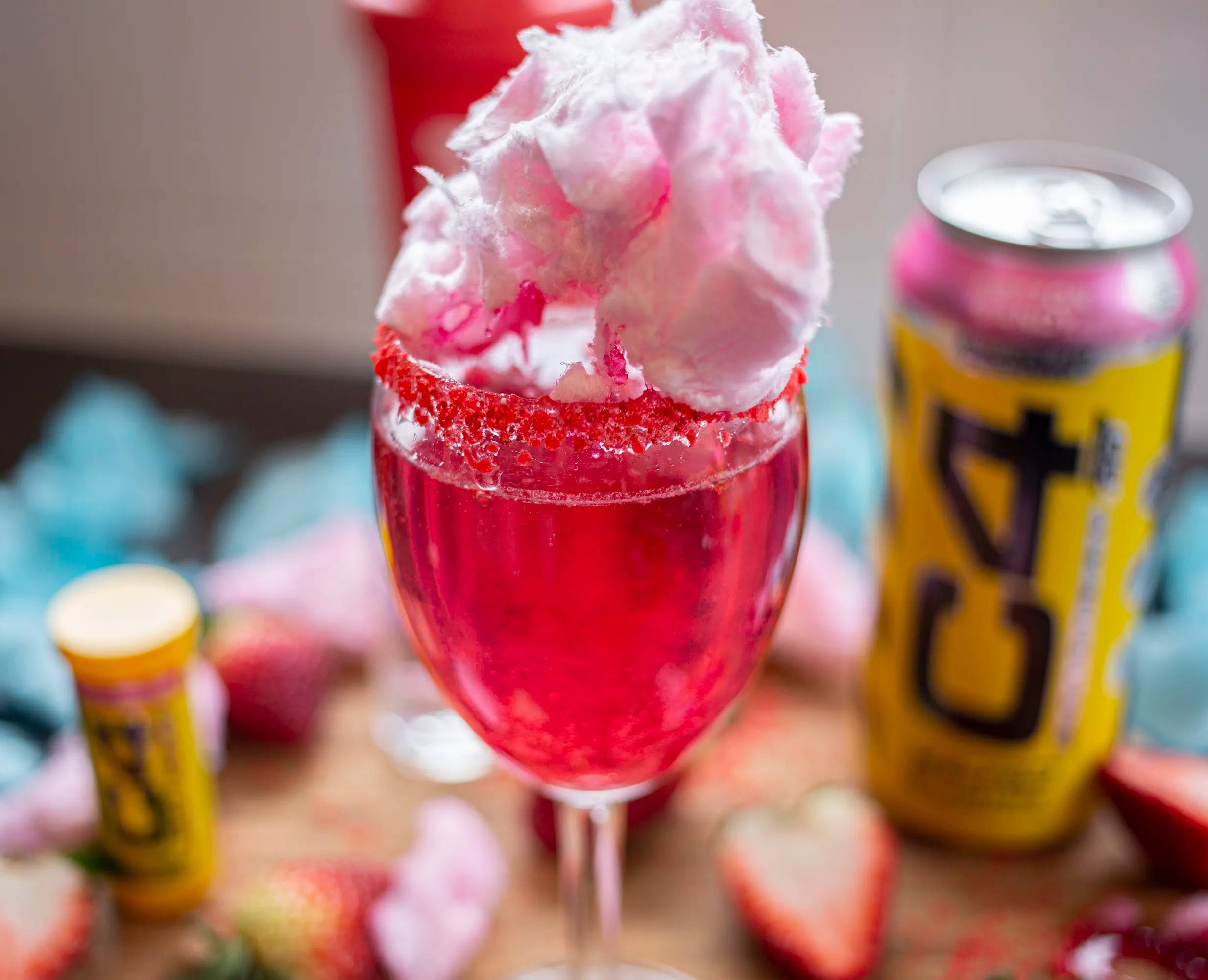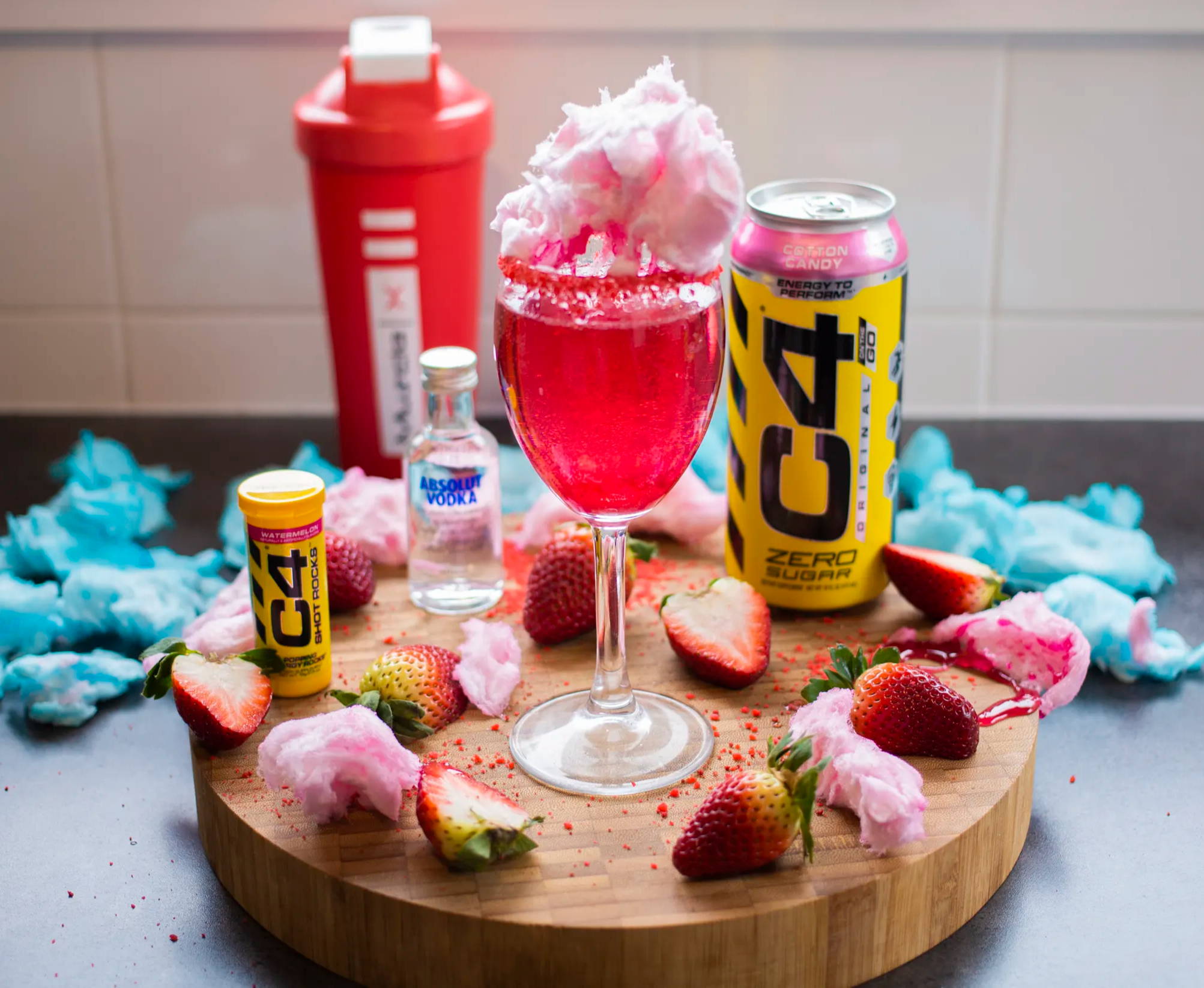 Ingredients
C4 Carbonated - Cotton Candy
C4 Shot Rocks - Watermelon
Pink Cotton Candy / Fairy Floss
Cranberry Juice
Vodka
Dissolve sugar in a small dish with warm water to create a sticky liquid.
Dip the rim of your glass in the sugar water and sprinkle C4 Shot Rocks around the edge to create your rim.
Add 25ml of Cranberry Juice or until your glass is a quarter full
Add in 1 Shot of Vodka and stir to combine
Fill the rest of the glass with C4 Carbonated just bellow the Shot Rock line
Place a generous handful of Cotton Candy on top of the glass and let some dissolve (be careful as the drink will start to fizz up)
Enjoy!
Recipe Credit: Creative Director Trent Skeet
share this recipe with your friends!